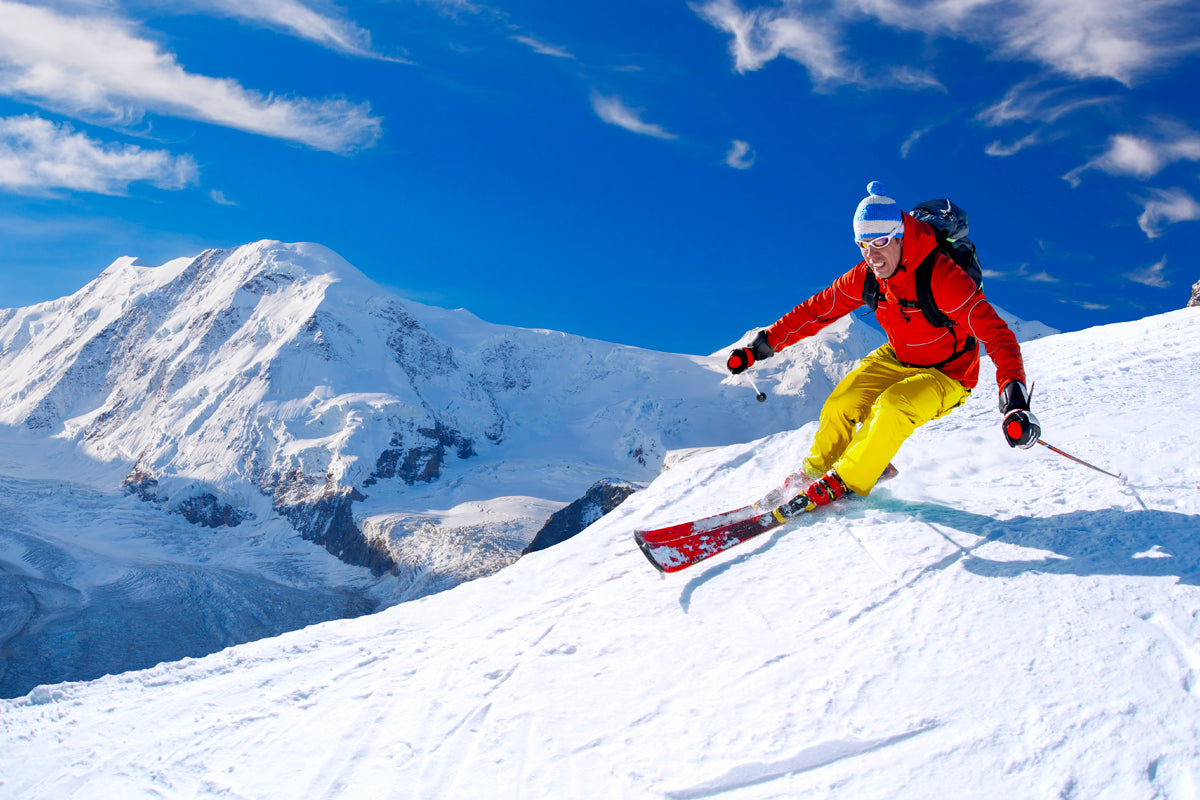 ABOUT THE POWDERCHASERS
We combine years of experience forecasting and chasing powder to provide forecasts that help you find the deepest snow.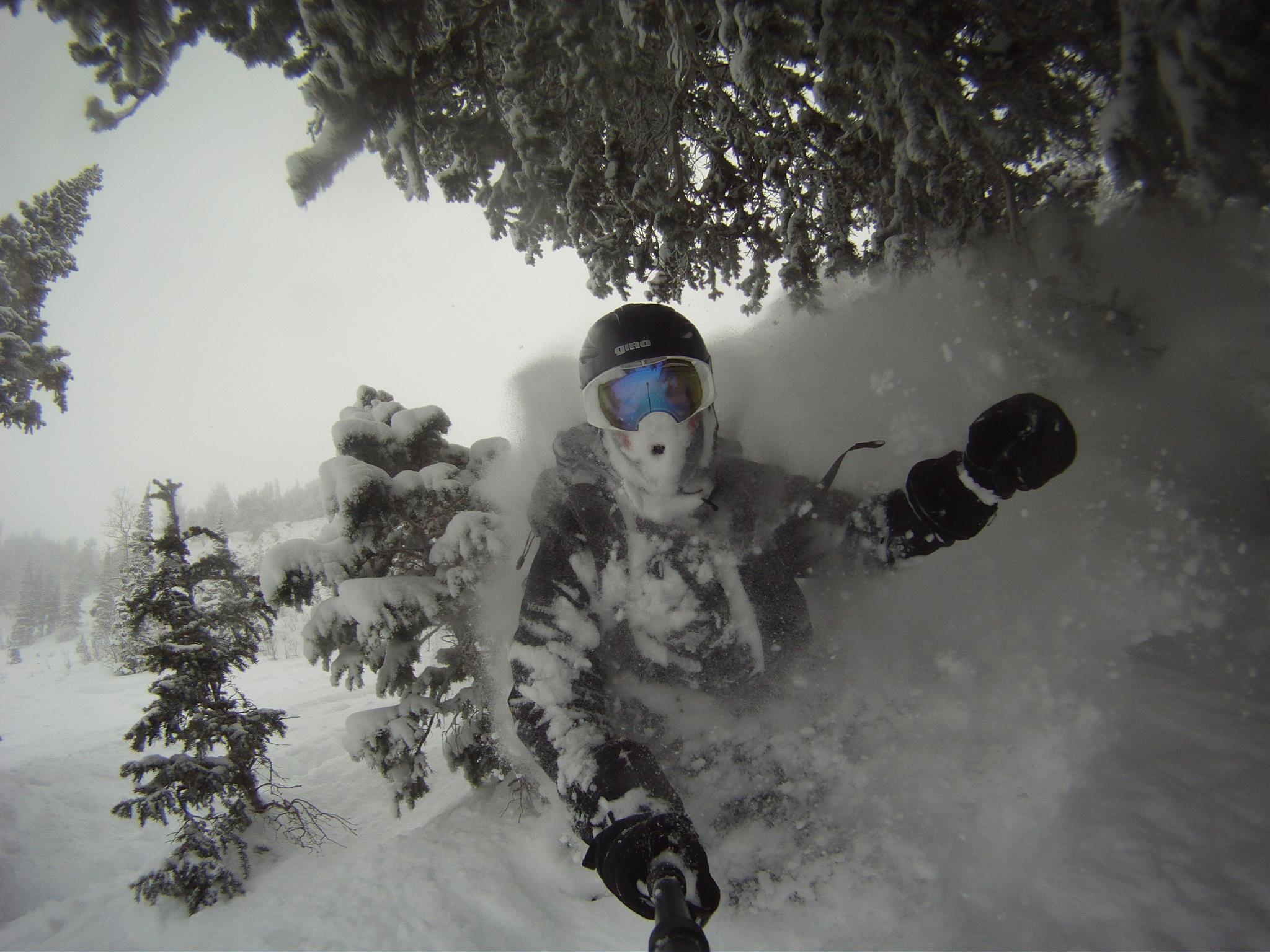 POWDERCHASER STEVE
Colorado
Founder of Powderchasers has chased the deep for over 40 years. Steve first chased while living in New England. He loved snow from an early age and eventually learned to ski at age 3 at Bromley Mountain.
While Steve preferred the old days of calling front desks for a pre dawn snow report, he jumped on the bandwagon of the web once information became public.
Steve began snowboarding as early as 1982 when most resorts still didn't allow the sport. Steve rarely misses first chair.
When asked what his favorite resort is, replies "Wherever it's snowing". Steve also can be found at Opensnow.com (Chase powder forecast), and a part time contributor for Teton Gravity Research.
Steve's average snowfall per season often exceeds 700 inches in only 20-25 days on the slopes and sometimes for just 2 or 3 deep runs before focusing on his full-time career.
POWDERCHASER LUKE
Utah
Powderchaser Luke grew up in New England skiing at Cannon Mountain. His dad was an early powderchaser, regularly taking Luke out of school for last minute chases to Cannon.
Even then, his dad would make him hike to access the adjacent, and at the time closed, Mittersill for fresh tracks. He was obsessed with weather too, and both of these passions were passed on to Luke.
Starting in college, Luke started chasing on his own throughout the Northeast. His love for weather and snow took him on chases to New York, New Hampshire, Vermont, Maine, Massachusetts, and Quebec. He taught himself everything he could about weather to make these chases pay off.
Soon it was time to leave the Northeast and move to a place with better snow and better access to big mountains. He made the move to Salt Lake City, linked up with Powderchaser Steve, and the rest is history.
They've had some of the deepest chases over the last few years, routinely riding up first chair with 18-24 inches of new snow overnight. Through the years, Luke has continued to gain as much weather knowledge as possible in order to provide both short- and long-range forecasts.
Although Luke currently works full time in Clinical Research, he is pursuing higher education in atmospheric sciences. You will always find his dog Noodle, an Irish Goldendoodle, with hi on every chase. The only person that might love snow more than Luke is Noodle.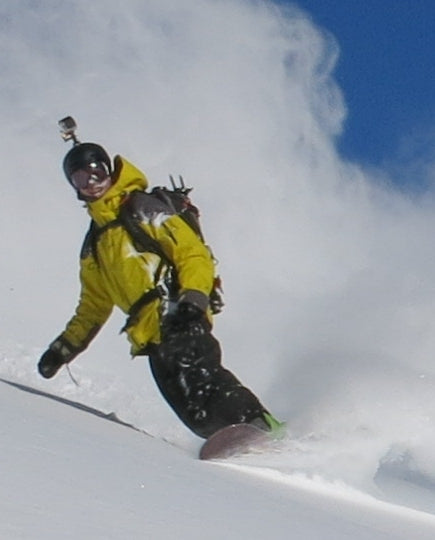 POWDERCHASER BLAKE
Idaho
Blake loves untracked snow. He grew up in the San Francisco Bay Area. Prior to senior year of high school, snowboard trips to Tahoe were done with family and friends roughly 2 to 3 times each winter.
His first true powder day was that senior year of high school and from that point on, he knew his life needed to move to a land of colder temps and higher elevations.
A few years later Blake met Steve in Boulder and the rest is history.
POWDERCHASER PAUL
New England
Powderchaser Paul is a newer member of the Powderchasers team and joins us as the Brand Manager. Paul will help us expand the reach of Powderchasers to our global audience. Paul brings his love of fresh powder and 20+ years of industry experience from the sales and marketing side of a major North-East ski resort.
As the Brand Manager, Paul's main focus will be creating a lasting impression among the ski and snow boarding community, assisting with product development, introducing new advertisers and sponsors to Powderchasers and overseeing media actions.
As a New England transplant, Paul can be found chasing fresh powder at Mt Snow or Okemo. When time permits, Paul is known for his last minute powder trips to Utah and can be found cruising the slopes of Snowbird with his daughter and Powderchaser Steve. During the off-season Paul loves to waterski, fish and mountain bike at his home base on Cape Cod.
POWDERCHASER MEREDITH
Nashville, Tennessee
Powderchasers welcomes Meredith Brynn to the team as our Brand Coordinator. Meredith is an integral part of our marketing and branding department. Her main focus will be: public relations, corporate communications, market research and developing creative artwork.
Though new to the ski industry, Meredith brings with her a diverse background in public relations and media. Currently, Meredith is employed as a Digital Strategist at a large advertising agency where her team provides innovative solutions to common communication issues. Merediths' focus is on social media strategies, media relations and integrated marketing communications.
Being based out of Nashville, Meredith does not see a lot of snow, but she does not let that interfere with her love for fresh powder. As her schedule permits, she finds her way to Park City to enjoy the wide open slopes. When she is not skiing, Meredith enjoys horseback riding, sailing and time on Cape Cod with her family and friends.
NOODLE
Northern Utah
Noodle is an Irish Goldendoodle from Northern UT. Born in late January of 2017, he was introduced to snow from the very beginning. Within a few days of finding his new forever home, he went on the hunt for deep snow.
Noodle quickly became obsessed with snow, deep powder, and going on every chase. His love for deep snow landed him a spot on the Powderchasers team, as the mascot. He loves going on tours in the backcountry and sampling the fresh snow after a huge storm.
Since his adoption, he's only missed one or two chases. He regularly travels on planes and loves long road trips. He's also loves hikes and bike rides. He is totally a dog's dog, and can get even the grumpiest least friendly dogs to play with him. He truly has a healing soul. If you ever run into the Powderchasers in the parking lot, you can count on Noodle being there with them, getting more excited for snow than anyone you've ever seen.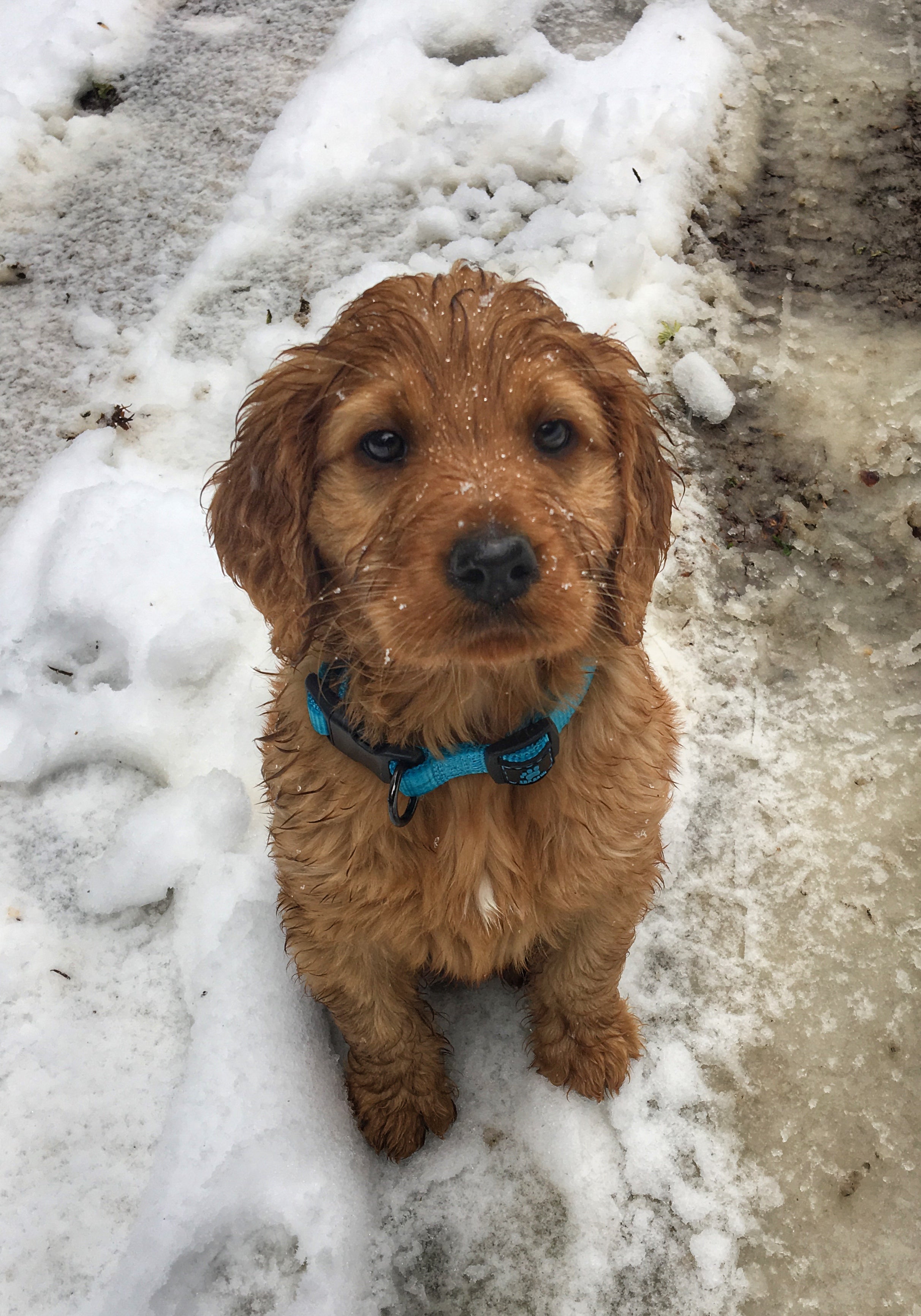 DONATE TO POWDERCHASERS
United States Dollar | $USD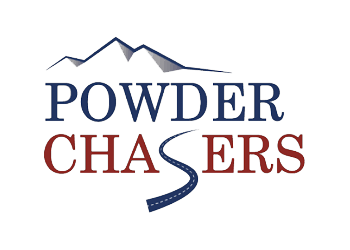 We combine 35 years of experience forecasting and chasing powder to provide forecasts that help you find the deepest snow.
POWDERCHASERS MERCHANDISE