Fall begins officially on Saturday, however Mother Nature will be teasing the Northern Rockies with 10-15 degree below normal temps and some snowfa...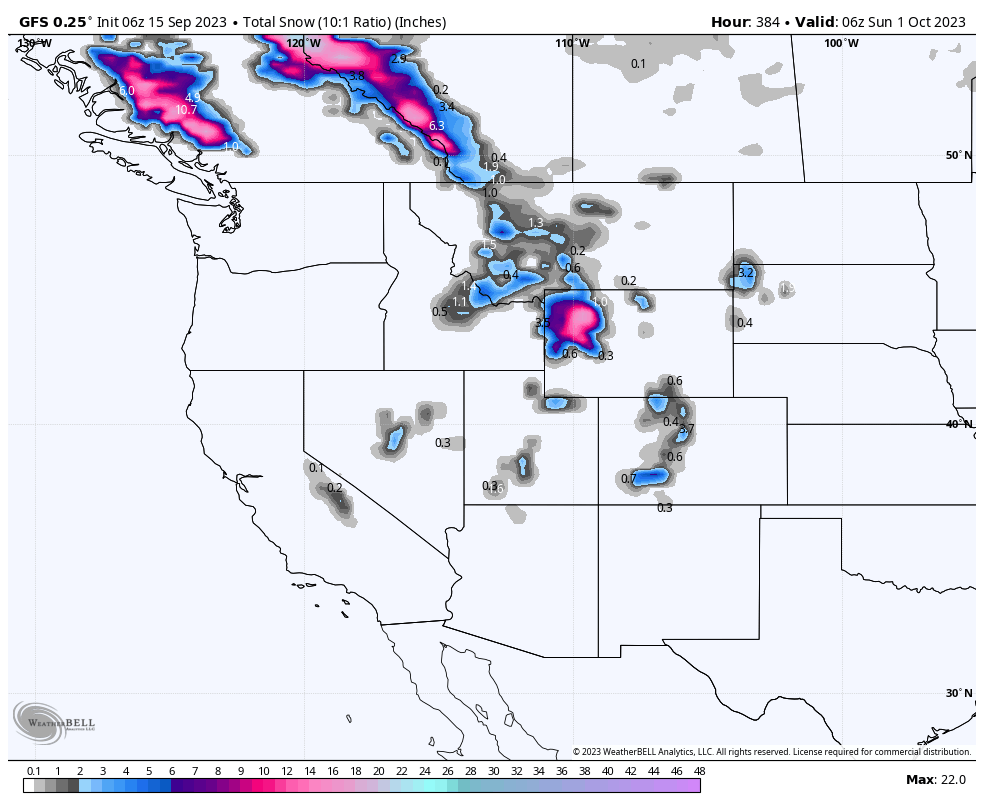 Good morning powder lovers. This is Powderchaser Steve with a quick update on the latest climatology forecast plus a few flakes that will be flying...
NEVER MISS A POWDER DAY!
Get Free Powderchasers Powder Alerts in your inbox! We send 10-day powder forecasts and emails before big storms - and you won't want to miss a single drop!
DONATE TO POWDERCHASERS
United States Dollar | $USD